Having the correct safety equipment on your boat and keeping it in good condition is the best way to ensure safety and security onboard. Moreover, having a boating license in Ontario and having boat safety equipment is a legal requirement by the state of law.
Whether you are planning to operate the boat yourself or chartering a boat, you must know where the safety equipment is kept and how to use it in times of emergency. Knowing these essentials will make your boating experience enjoyable and safe.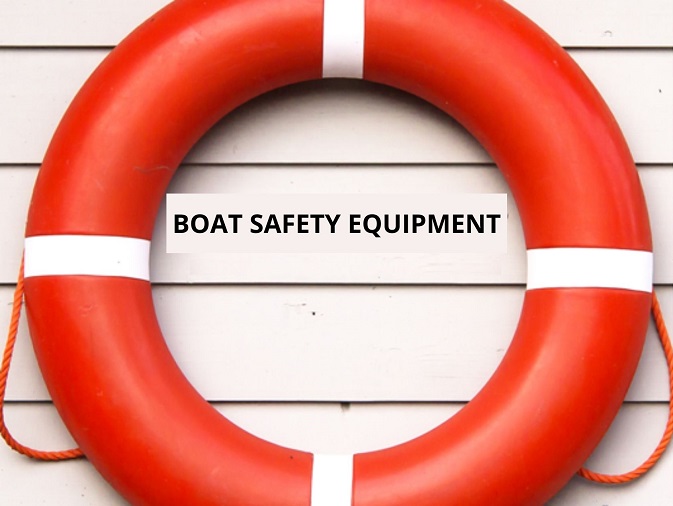 What Does Boat Safety Equipment Include?
Boat safety equipment requires different items for different types of boats. The person who is responsible for operating the boat and has a boat license in Ontario must know what this equipment is and how to use it so that they don't run into legal trouble with the authorities and ensure a smooth sailing experience. The four main types of boat safety equipment include- Personal safety equipment, Distress equipment, navigation equipment, and boat safety equipment.
Let's talk about the five essential boating equipment you must have on board.
Top 5 Boat Safety Equipment that You Must-have!
Personal Flotation Devices & Life Jackets
Whether you are skiing, sea diving, or sailing, it is of paramount importance to be prepared all the time. PFDs and life jackets must be approved by Transport Canada to ensure safety during rough weather and high-speed winds. A life jacket prevents drowning. Along with a boat license in Ontario, the person who is operating the boat must make sure that everyone aboard is wearing their life jackets and have personal floatation devices.
You should check whether your boat has throwable floating devices such as a life ring, reboarding device, buoyant heaving line, and others in case of emergency. Toronto driving schools such as S&A Sprint Driving School Inc., give you instructions on how to use them and offer training to prepare you to deal with an emergency. Thus, with training from a reputed driving school in Toronto and a valid boat license, you can use the throwable devices you can ensure a smooth and safe boating experience.
While operating a boat, you will need navigational devices such as navigation lights, magnetic compass, and sound signalling devices to make sure that you stay on track. Navigational safety devices make it easy to sail through the night. While sound signalling devices will help you alert the incomers about your arrival or can be used to call for help. Proper training from a driving school in Toronto and a boating license will help you in knowing how to use these devices safely and responsibly.
Fire extinguishers are essential boat safety equipment. With a fire extinguisher, you can control small fires on your boat. For operating a fire extinguisher, you need to use a proper technique. A boat license in Ontario will help you quickly figure out how to use one.
A medical kit for cuts, scraps, seasickness, or small emergencies should be kept in an easily accessible location. An emergency kit can also include a waterproof flashlight, knife, ropes, or any other essential supplies.
Get a Boating License in Ontario with Our Experienced Tutors!
At S&A Sprint Driving School Inc., we will help you secure a boating license in Ontario with hands-on training sessions. Our qualified instructors will provide you with the confidence and the skills required to operate a boat safely and efficiently.
Start your boat license training in Ontario today by calling us at 416 222 4190 or writing us at [email protected] for any enquiries!
Also Read:

Everything You Must Know About Boat Safety Equipment in Canada

Obtaining a Boating License: What Regulations Must You Know?

Boating & COVID-19: Things You Need to Consider