Just like a normal vehicle driving license, boat drivers also need a license. it is known as the boat driving license or pleasure craft operator card (PCOC). If you wish to drive a motorized boat in Canada, you need to have this card which certifies that you are qualified to drive a boat.
A person with a PCOC has boating safety knowledge. Earlier, anyone could operate a boat, that is, without a boat license in Toronto. But now, keeping in mind safety aspects, certain regulations are imposed. You need to have a PCOC to drive a pleasure craft in Canada. All boat operators who wish to drive pleasure crafts need to carry this proof of competency and also follow the regulations associated with it.
You get the boat driving license in Canada when you take the boating safety course and clear the test followed by the course. When you are ready to touch the sea, keep your boating license, rental-boat safety checklist, boat license, and all safety equipment required during an emergency.
A pleasure craft operator card or boat driving license is a certificate that allows you to operate a boat in Canada. It is valid for life unless you lose you. Then you need to get it reissued.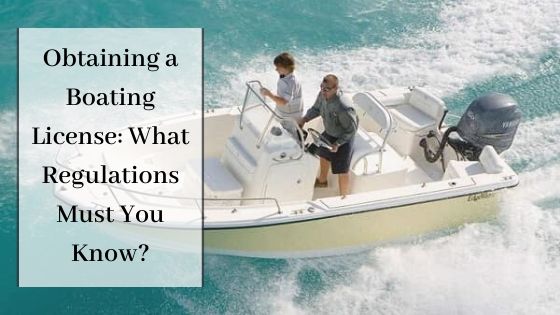 Regulations You Need To Know
If you wish to obtain a boat driving license in Canada, you will have to complete a safety course and take the test. It is an online course, so it would be easy for you to take up from anywhere. There are various accredited institutes that provide the course, conduct the test, and issue the pleasure craft operator card.
The course, basically, teaches you everything you need to know about boat safety while in the sea. And the test certifies this. You will learn:
The basics and terminology of safety aspects associated with the boating world
Canada's laws and regulations related to boating
Drive the boat safely
To use the navigation system of Canada
How to handle emergency situations
How to use the equipment on the boat
If you are not a resident of Canada, you would still need a boating license in two situations – if you drive a boat in Canada for more than 45 days in a row or you drive a boat which is registered in Canada. However, proof of residency is always required on board.
There are certain age limits to boaters in Canada when it comes to operating a pleasure craft. Boaters who are 16 years and above can operate any recreational boat without supervision.
According to the Canadian boating regulations, you need to follow the following points:
Drive the boat safely, giving way to others as well
You cannot drive a craft if it is not in proper condition
Keep a watch on the signals indicating help or distress
Assist anyone found at sea who is need of help
Keep in mind that towing cannot be done after dark
Keep away from sending false messages
Consumption of alcohol is not allowed while driving a boat
You need to carry all the necessary safety equipment on-board
Your boat should have a valid license
Follow regulations about life jackets and emergency kits
Follow speed limits specified on a given waterway
You need to be able to understand the restriction signs as well. The symbol on the sign signifies the kind of restriction it highlights. Besides the boat driving license, you need to understand certain regulations associated with boating. Also, before heading to the sea, remember that we share the waterways with different people and activities. Be safe!
If you want to obtain a boat license in Toronto, we can help you! At S&A Sprint Driving School Inc., we have qualified tutors to help you learn safe driving on Canadian waters.
For more information about boating license in Ontario and our driving lessons, please call us at 416 222 4190. We'll be happy to assist you.
Also Read: