Aspire to become a trucker but confused if enrolling for driving lessons in the current situation will be of any help? Here's what you need to know about trucking amidst COVID19. With the world still struggling to tide over the COVID19 pandemic and return to normalcy, every person is taking precautions to contain the spread of the infection. While doctors and healthcare workers form the frontline in the battle against the pandemic, several other unsung heroes are working dedicatedly to ensure that their countrymen have sufficient food and essentials to survive during these circumstances.
These heroes belong to the trucking industry. Several truckers are now taking up double shifts to ensure that there is no shortage of essentials for their countrymen during the pandemic.
Here's a quick glimpse of the regulations that the government has rolled out to ensure the safety of the country's truckers. This will give you a realistic picture of the trucking world in the current scenario and help you make up your mind about enrolling for truck driving lessons.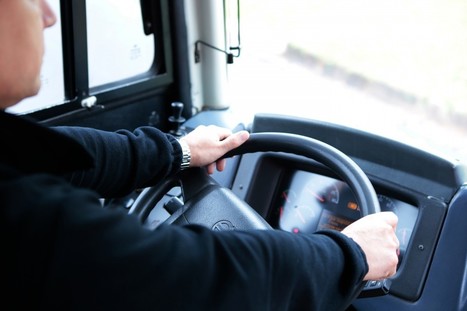 What Measures Does the Government Recommend?
Earlier this year, Transport Canada, which comes under the Government of Canada and is responsible for trucking regulations, announced a set of guidelines for truckers to protect the trucking community from COVID19. Sprint Driving offers driving lessons that are compliant with driving regulations and completely aligned with the instructions laid down for truck drivers against COVID19.
Guidelines for Fleet Managers and Operators
While drivers must compulsorily follow the regulations laid down for their safety from COVID 19, the government has specified regulations for fleet managers and operators too. The onus of the safety of the driver lies on fleet managers and operators. They need to ensure that all the trucks are well-stocked with disinfectants, sanitizers and all kinds of materials that a driver would need to keep himself safe.
Also, commercial vehicle operators are expected to provide safety training to drivers. These vehicle operators are also expected to keep an eye on the updates on COVID19 and keep their drivers informed too. At Sprint Driving, we ensure that all those taking driving lessons are provided information on the dos and don'ts for drivers during COVID19.
Guidelines for Truck Drivers On Duty
The first and foremost thing that drivers should do is refrain from going to work if they have a fever or cough or are symptomatic in any way. They should inform their employers about people with who they have come in contact. These regulations are touched upon in detail during the driving lessons offered by Sprint Driving.
For those who are healthy, here are a few things that they should follow:
Sanitize surfaces before touching them. For interior surfaces such as the steering wheel, gear, dashboard, etc. use a hard-surface disinfectant
Ensure that you have access to cleaning supplies and garbage bags at all times. Dispose of soiled or clothes that you have used to clean your truck in a garbage bag
While on the road, ensure that you follow these rules:
Wash your hands for at least 20 seconds with soap and water after you have disinfected the surface
Ensure that you are using a 60 percent alcohol-based hand sanitizer when you do not have access to soap and water
Maintain a distance of at least 6 feet from people you come in contact with
Once you have completed the trip, take care of the following:
Clean, sanitize and disinfect your truck thoroughly
If you are showing any signs of illness, stay at home and inform your employer
If quarantined, follow the rules and regulations laid down by the local regulatory authorities to ensure your safety and of others
These are unpredictable times and the danger of COVID19 is lurking in the most unexpected of places. As a truck driver, the probability of being exposed to the infection is extremely high. In the absence of a cure as yet, prevention and precaution are the only weapons that humans have as of now against the Coronavirus. The top driving schools in Toronto are informing their students of the guidelines during their courses.
If you are a truck driver, following these regulations and observing utmost caution are the only ways in which you can keep yourself safe from COVID19. While the pandemic has posed a challenge to truck drivers across the globe, it has also increased the demand for responsible and skilled drivers. If you aspire to pursue a career as a truck driver, you can reach out to Sprint Driving – the top truck driving school in Mississauga.
Connect with Us for "Truck Driving Lessons & Training in Toronto"
Sprint Driving School is the leading driving school in Toronto. Our team of expert coaches can help you with all your queries related to. You can call us at 406.222.4190 to set up an appointment or mail us your queries at [email protected]. We would be happy to help!
Also Read: