With the summer heat beating down, the itch to go out boating is anything but natural. However, the world is going through unprecedented times. This year, boating enthusiasts will have to look at more than just boat safety and holding a boat license. You may have doubts about how to maintain social distancing while on a boat or whether you need to wear a mask on the boat. Here are all the answers to your questions: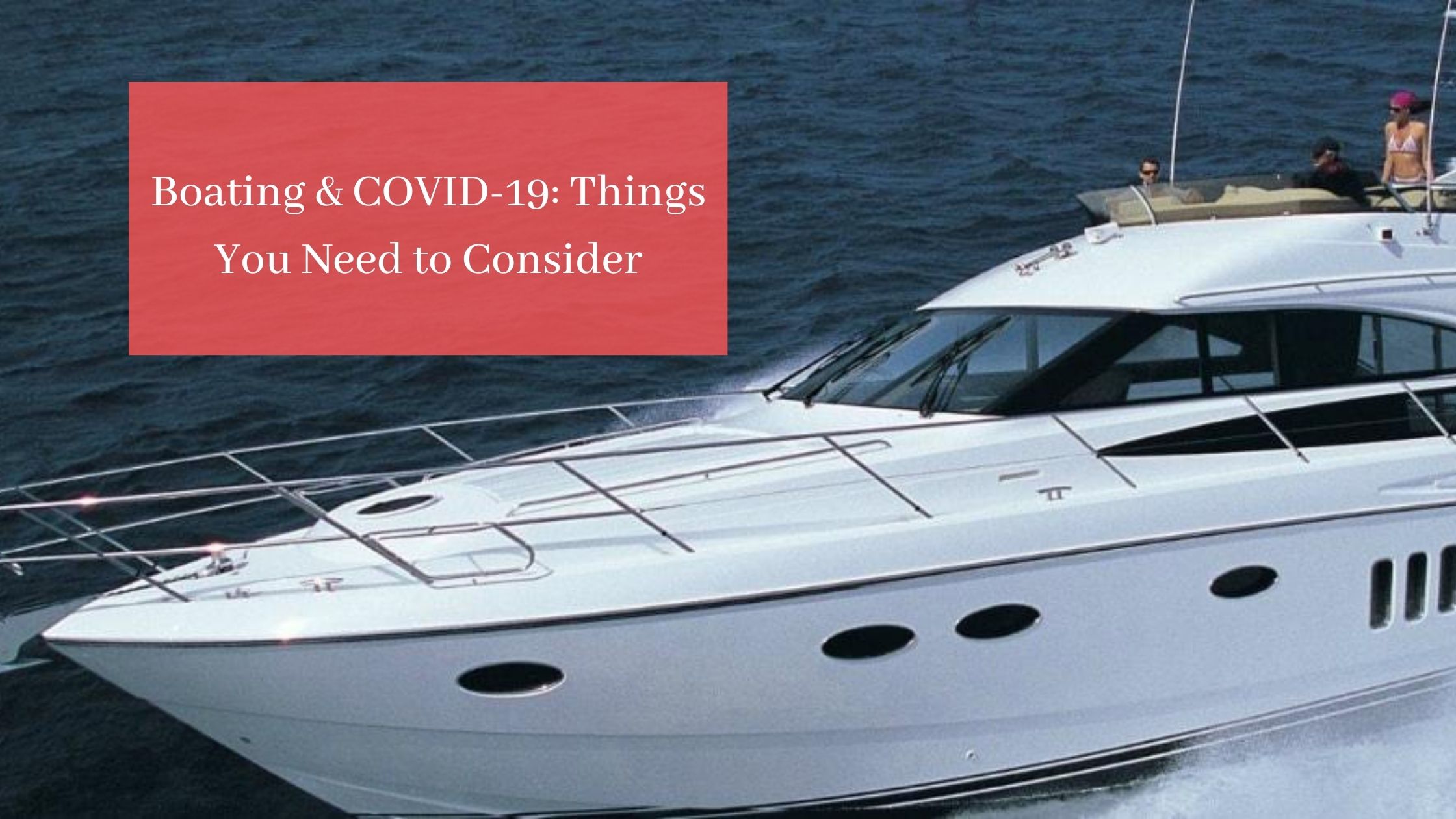 Where Can I Go Boating?
Due to the pandemic, several places are closed to the public. If you hold a valid boat license in Toronto and would like to go out boating, first research and read about accessible places. Do not go boating in areas that are cordoned off due to safety reasons.
Practice Proper Etiquette While in Public Places
Before going out make sure you have the right gear and boat license on you. Wear a mask when you are in a marina or a launch area. According to the CDC, you must wear a cloth covering your nose and mouth in places where maintaining social distancing is difficult. So make sure you have your mask on when you are loading or docking. Once you are into the water, you can take your mask off. While anchoring, make sure you do not moor your boat close to other waterway users.
Practice Good Hand Hygiene
Washing hands with soap and water is known to work effectively in curbing the spread of infection. However, washing your hands with soap and water may not be possible on a boat. So to ensure that you are safe, keep a hand sanitizer close to you.
Disinfecting Your Boat
Disinfecting your boat is important. According to the regulations laid down by the CDC, surfaces that are prone to be touched often need to be disinfected. If you hold a valid boat license in Ontario and are going out boating, make sure you keep an EPA approved hand sanitizer handy and wipeout surfaces that are touched often on the boat.
Avoid touching your mouth and nose without cleaning your hands.
Fuel Up Before Heading Out
Check your fuel levels before you launch your boat into the waters. This will help you avoid coming in touch with a lot of other people. In case, you need to fuel your boat, check for the opening hours of the fuel dock and reach early to avoid crowds. Also make sure you have all necessary documents including your boat license on you before you head out.
Emergency Response and Mechanical Support Considerations
Even with the pandemic raging on and people stuck at homes, the US Coast Guard and Canadian authorities are still on duty. So before you set out into the waters, make sure you have access to emergency response and mechanical support while you are on your boat. You do not want to be stuck in the waters without any help, so make sure you note down numbers that can reach out to in case of an emergency! Remember to keep your boat license and all other necessary documents handy.
Also remember that you should go out only with your family or the person you have been quarantined with on your boat. This will help you protect yourself from getting infected and sick.
For more information on safe boating during COVID-19 and boating license in Ontario, you can get in touch with Sprint Driving!
Connect with Us for all Your Boating Needs
Sprint Driving School is the leading driving school in Toronto. Our team of expert coaches can help you with all your queries related to boat license in Toronto and Ontario. You can call us at 406.222.4190 to set up an appointment or mail us your queries at [email protected]. We would be happy to help!