If you are a new truck driver or wanting to be one, you must be aware of all the rules and regulations laid down by the state for all truckers on the road. Besides the rules and regulations, there are a few things you must know to avoid common mistakes that new drivers make on the road. Here's a list of some of the mistakes that you must avoid as a new driver: You can learn more about these from a driving instructor in Toronto or from a Toronto driving school.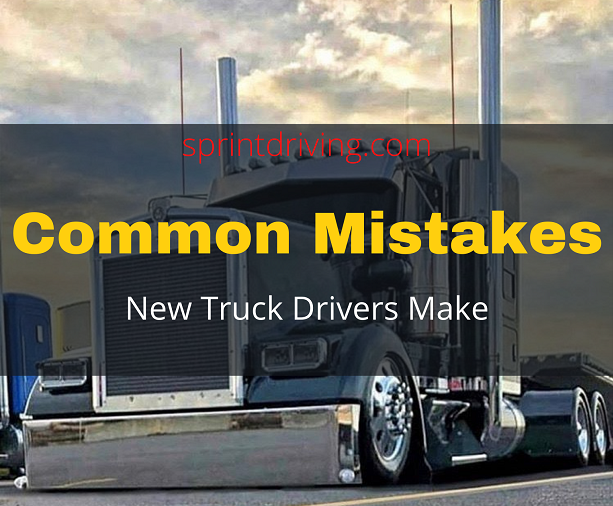 Being Overconfident
Overconfidence can be dangerous, especially for a new driver. Remember that trucks are heavy, and it will take you some time to get used to driving them on the road. A professional truck driving instructor will teach you to patiently handle your vehicle till you get hands-on.
Not Asking the Right Questions
Do not shy away from asking questions about your job and roles. It will help you avoid mistakes and deliver as per your employer's expectations. You can reach out to your truck driver instructor or employer or colleagues to ask the right questions and get more clarity on things you should and shouldn't do on the job.
Taking Advice from Everyone
Seeking advice isn't bad, but agreeing to everything others say without using your mind can be extremely damaging to your career as a truck driver. Try and speak to your driving instructor in Toronto, employer or seniors in the organization if you face issues on the job.
Having Unrealistic Expectations
One of the most challenging aspects of being a truck driver is homesickness. As a new driver, you would think that driving cross country will be fun and adventurous. However, the truth is you will have to drive for hours, stay away from your home and family for days. So, before you take up the job, understand all the aspects of your job from your truck driving instructor or employer, and learn to accept the demands of the job, you will find your life on the road to be easier.
Not Following Safety Practices
Newbies often flout safety practices to meet the deadline. Understand all the safety practices, and even though you may be hard-pressed for time sometimes, you should never flout safety rules. As a driver, you are responsible for your safety and also for your truck and its cargo. So even you need to spare extra time to undertake checks, go for it. A professional truck driving school will take you through the necessary safety practices for a trucker.
Not Taking Care of Yourself
A driver's schedule is usually busy, and not taking care of your health can be dangerous for you and other drivers on the road. If you are not feeling well enough to haul a load, you must take care of yourself and take a break. A professional truck driver instructor will teach you how to understand your limits and when to take a pause.
Being Disorganized
Staying organized can help you be more efficient on the job. Despite the busy schedule, make sure you have all the paperwork in place, all your logs are filled on time, etc. It will not only help you manage your time better but also help you stay more relaxed and handle your tasks more efficiently.
Not Having Enough Funds
If you are an owner-operator, you will have to keep the freight factoring in mind and keep funds ready for it. However, if you are a new driver working for a large company, it should not be an issue.
Need expert advice? You can reach out to Sprint Driving – the top Toronto Driving School to learn everything about truck driving in Toronto!
Connect with Us for Truck Driving Lessons
Sprint Driving School is the leading Toronto driving school. Our team of expert truck driving instructors who can help you with all your queries related to truck licences. You can call us at 406.222.4190 to set up an appointment or mail us your queries at [email protected]. We would be happy to help!