Nothing is worth risking your life for!
Whether you are an experienced, seasoned, or an amateur driver who has just received his license, there are certain tips you should always keep in mind while driving. These not only keep you safe but also protect others around you.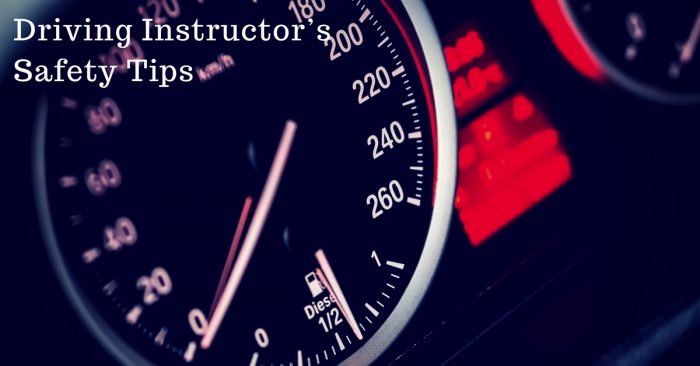 Think Bigger
When you drive a BIG GIANT, you need to think about a larger amount of space on the road. Using brakes earlier than in usual normal cars would compensate for the extended braking distance to bring your truck to a halt. Similarly, while taking a turn you would require more room. Hence, it is important to predict your distance and the amount of space required on the road to drive a BIG vehicle. An unpredictable vehicle is very dangerous.
The Four-Second Pause Rule
With your first drive, your instructor must have told you about the four-second truck rule. It basically tells you to wait for four seconds at the junction before crossing. This precaution is necessary as when vehicles cross a light which has just turned green or a stop sign, the first and the last vehicles have the maximum chances of meeting with an accident.
Right Lane to Right Lane Turn
As mentioned in the first point, try to be a predictable vehicle. Hence, use blinkers when taking a turn and slow your speed as well. Moreover, while taking a right turn from a right lane, you might face some problems as you would require adjoining lanes to circumvent taking out a street light. Switch on your blinkers and try waiting for your immediate left lane to open up. Now, move into the lane next to you to begin a wider turn. If you require the complete lane, make sure you are in the right lane else other drivers might assume a change in the lane and try to fill in the space. These precautions are required, as you may know, almost all the roads are designed for non-commercial cars. Hence, they won't have enough space for your truck to take this particular right-to-right turn.
Look Ahead Rule
While driving a big vehicle, it is always advised to look about 15 seconds ahead in the direction you wish to go. This allows you to observe the surroundings and be safe. Look for slow vehicles, speed breakers, or other objects which might hinder your drive and cause accident. The observation will give you enough time to react if something comes up. You can slow down or make a safe move instead of suddenly overreacting to the situation causing harm to yourself and others around you.
The Jake Brake
Use the Jake and Service Brakes to slow down your big vehicle. However, do not use the former as a replacement. It is recommended to use the Jake Brake in the shifting range. However, there will not be any immediate issues in higher RPMs but the motor might wear out because of continuous usage.
Jake brake is mostly used while driving down slopes. This is because it assuages the compulsion put on the wheel brakes to decrease overheating. It also helps you to control your downhill speed throughout dry conditions. Very important point to remember with Jake Brake is, it should not be used when the roads are not in good condition due to weather or other blockages.
Understanding of the Space
For sure, this comes with experience, but start observing from day one when you are on the road. Check for the size of your vehicle along with your surroundings. While backing, give yourself more space. Also, if you know how far your truck extends and the position of the rear wheels from the driver's, you can avoid the cargo damage which is caused due to cutting of the rear wheels or backing a truck on a crash barrier.
Maintain Your Lane
Whether you are inside the city or on a highway, vehicles would jump around you at a higher speed and quick movements. Some may use blinkers, some may not. Therefore, while changing lanes, be careful about certain things: look at your mirrors, inspect your blind spot, indicate others by turning on your blinkers, and then move over with a regulated speed.
When you enter a city from a freeway, is it recommended that you use the lane which is second to the right. While doing this, you avoid colliding with other vehicles. Moreover, it will also give you a wider range of the exit turn. No doubt, this should be done with caution.
It is always better to be late than never!
Don't EVER skip any steps when driving the BIG VEHICLE. If you do, you are compromising with your own safety along with the protection of others on the road.
It is always good to use your best common judgment and refer to specific rules and instructions from your carrier.
For more information on driving instructor training, please contact us.
Alert Today – Alive Tomorrow! Drive Safe! 
You might also want to check our related posts:
Top Qualities of A Good Driving Instructor