Need a driving instructor in Toronto to help you with your road test? Facing a road test can be nerve-wracking if you are a newbie. You may be overwhelmed with the information you have been provided or the lack of adequate practice and feel nervous about the road test. The test can seem particularly stressful if you are a trucker or are taking truck driving lessons. This is because truckers are expected to be well-trained and knowledgeable about the rules of the road. So if you are a trucker and are nervous about your upcoming road test – don't worry! Here's an instructor's guide on important questions that you may come across in your road test.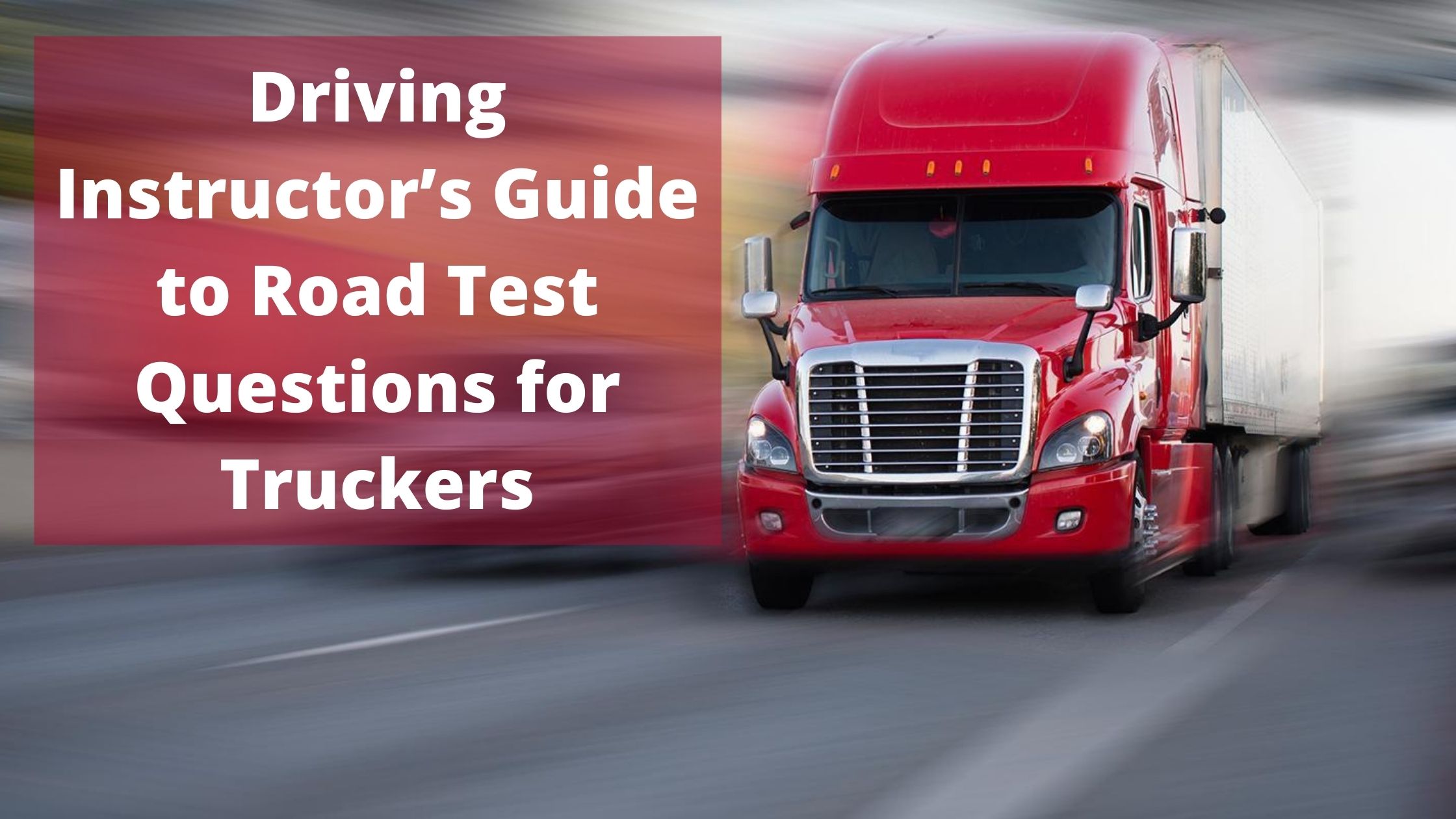 How Should I Prepare for My Road Test?
The best way to prepare for your road test is to combine your in-class and on-the-road knowledge from your truck driving lessons. With the in-class training, you can learn how to address situations such as an accident or bad weather. Your on-the-road truck driving lessons will instill confidence for venturing out on new routes and train you in complex driving environments.
Should I Read the Entire Book of Guidelines?
Yes. As a trucker, you need to be responsible for the safety of other motorists as well yours. The book of guidelines will teach you about the different road signs, lines, rules of the road, turning signals and sharing the road with others. Not only must you read and understand the regulations but you must put them into practice. If you develop this habit early on, you will not have to worry about clearing the road test. You can also enroll for driving lessons in Toronto with Sprint Driving to learn all about these regulations!
How Much Practice is Needed Before Taking a Road Test?
Ideally, you must have at least 60 hours of road practise before you turn up for the road test. However, if you are not sure of your driving skills just yet, do not go in for the test and continue with your truck driving lessons. Practice a little more and then appear for the test. Every individual has a different pace and style of learning and this holds for driving too. Practice till you feel confident about driving in different situations and then appear for the test.
What is the Road Test Route?
Sadly, there are no designated test routes. The reason for this is that your examiners are looking for efficient drivers who can safely drive their vehicles and know how to handle different situations. So if you are planning to memorize the routes to get through the test, you might want to focus your energy on practicing your driving more. Instead, work with your driving instructor in Toronto to master maneuvering and adjusting to new and unknown routes.
How Many Errors Can I Make and Still Pass?
If you are focused, you will not worry about mistakes because they won't happen. Before you take the test, you must understand the road test is an evaluation of your skill at handling the road, traffic and terrain. The examiners through the road test are looking for level-headed people that can handle the road well. So instead of worrying about mistakes, focus on areas of improvement during your truck driving lessons and practice for your road test.
Does Everyone Fail During Their First Road Test?
No. Not everyone fails their first road test. Your success depends on how much effort you have put in during your truck driving lessons. Driving is a responsible job, especially for a trucker. The responsibility of driving trucks with cargo amidst several motorists with the chances of running into unpredictable weather is daunting! So do not let fears and insecurity overshadow your training and skill. Focus on your energies and practice till you are confident about your skill!
Let Us Help You Ace Your Road Test!
Sprint Driving is the best driving schools in Toronto and offers facilitation of driving license in Toronto. You can consult our expert driving instructions in Toronto by calling us at 416-222-4190 or e-mailing us your queries at [email protected]. We would be glad to help you out!