Professionals across all industries need to have a skill set to improve their overall performance. The same applies to truck drivers. Besides truck driving lessons and knowledge about safety rules, you must uphold a reliable and efficient work ethic to accomplish your goals. Whether you are a beginner considering a career in the trucking industry, or a current driver looking for newer opportunities, check out the top skills you need to have to establish a successful career.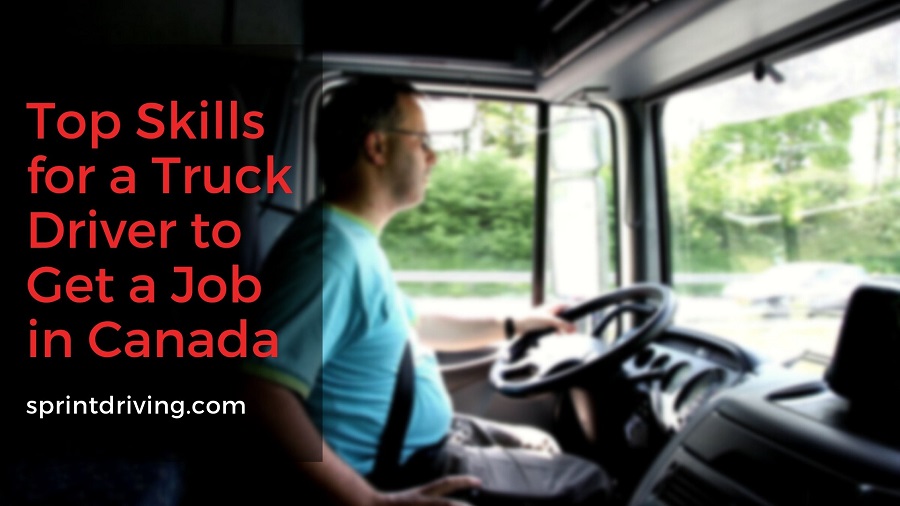 How to Become a Successful Truck Driver: Top Skills You Need!
A Commercial Truck Driver Must Have Excellent Navigation Skills
Truck drivers in Canada have to travel to long destinations. Hence, you must know to plan routes, take notes of possible detours, minimize wrong turns, and ensure maximum efficiency even during high traffic conditions. Furthermore, you should also know how to operate modern navigation systems, such as GPS, Google Maps, and other advanced technologies, to fulfill the delivery schedule on time. The best driving school in Toronto will help you develop your navigational skills to prevent setbacks and ensure the best driving experience.
Truck Drivers Should Be Mechanically Savvy
Having skills in the repair and maintenance of vehicles can help truck drivers gain the upper hand. You should know the basics of inspecting vehicles for mechanical malfunctions and safety issues. A qualified truck driver instructor can help you learn how to maneuver trucks and diagnose various problems to implement proper solutions. You should also know how to use different truck tools and equipment, such as pressure gauges, screwdrivers, hoists and jacks, and more to repair trucks and practice maximum safety precautions.
Communication Skills Are a Must-Have!
As a truck driver, you have to collaborate with many people, including dispatchers, executives, and customers. Having essential communication skills will help you solve potential issues and delivery problems. It is necessary to be professional and timely in sending all the updates and messages. This will not only reflect well on the brand but help in building positive rapport with the customers. Truck driving lessons will help you collaborate with people and build on your communication skills.
Proficient Organization Skills Will Help You Meet Deadlines
Companies are increasingly focusing on making their services customer-friendly. This requires the need for professionals who have efficient time management skills. Truck drivers are responsible for meeting strict deadlines and completing paperwork to ensure that everything is in order. There are also many legal documents that a truck driver must keep in check. This includes loading and shipment documents, vehicle check-ups documents, and more. A reputable driving school in Canada will also help you develop valuable organizational skills to improve customer service and reflect positivity on the company.
Having a Spotless Record With Knowledge About Safety Rules
Truck drivers with clean records inspire confidence and reliability. Furthermore, you must be well-aware of the safety rules and other legal requirements to ensure the best experience. Maintaining a positive attitude and following the company's policies is the key to promotion, raises, and increased job opportunities. With proper driving lessons in Toronto, you can obtain your license and training that covers general duties, responsibilities, legal laws, and other essentials to ensure that you can drive safely even in high-risk situations.
Start Your Trucking Career With Our Driving School in Toronto!
At S&A Sprint Driving School, we offer hands-on truck training with qualified instructors to help you establish your career. We also offer personalized and flexible training to ensure that you get exposure to the latest technologies to accomplish your career goals. To start your training, connect with us at 416 222 4190 or shoot us an email at [email protected] for more information about our driving school in Canada!