Professional truck drivers are extremely sought after in Canada. However, like every other profession, there are a lot of things that the general public is unaware of about truckers. This lack of knowledge about the truck driving industry has led to various misconceptions among people.
To bust the myths and help you understand the world of the trucking industry, we've listed out some of the facts and statistics about the industry below.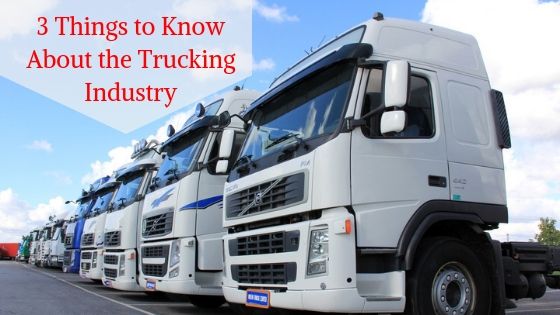 Things You Should Know About the Trucking Industry in Canada
History does not just create interest and fascination but it also gives an insight into the present and a tool guide for the future. The Trucking Industry in Canada has an interesting history.
It became functional during the Canadian War. Trucks were used to transport other vehicles, aircraft, machinery, and ships. The demand for truck drivers was extremely high during this period as the war required quick and immediate transport of resources to areas under attack or war. Since then, this industry has risen in fame.
Well-trained truck drivers are still in demand. Due to this reason alone, most Toronto driving schools put their students through rigorous theoretical and practical classes to make them more efficient and skilled at their job while also helping them get their license.
Close to 70% of society today depends on the trucking industry for delivery. From online shoppers to industry workers, everyone seeks the help of truckers to get their deliveries at their doorstep.
Truck drivers do not always drive trailer trucks. Depending on the license they obtain, they can drive vehicles ranging from school buses and delivery vans to medium and heavy-duty trucks.
The trucking industry generates great revenue. According to the report they released in 2016, they generated a revenue of 37.9 billion CAD from 61 million consignments that year alone.
To avoid fatigue while driving, certain laws are placed which allow truck drivers to drive only 13 hours in a day with an 8 hour mandatory off. Drivers are provided with either 7-day or 14-day cycle. For a 7-day cycle, a driver is not allowed to drive more than 70 hours and a 36 hour mandatory off before the next assignment. Similarly, a 14-day cycle driver is not allowed to drive more than 120 hours and must take a 72 hour mandatory off before they start a new cycle.
Although the current statistics and figures show a very optimistic future for the trucking industry, its future depends largely on the training of future truck drivers.
Become a Professional Trucker under the Guidance of the Best Driving Instructors in Toronto
If you have decided to become a truck driver and are looking for a good Toronto based driving school, check us out. At Sprint Driving, we have some of the best driving instructors who will help you become a skilled and professional driver. For more information, call us at 416 222 4190.