Forklift driving is a great career. For the people who are checking it out as a career for the very first time, may want to consider asking these questions to driving school or driving instructors in Toronto, to know what they can get out of it, at the end of their course. We have mentioned a set of questions that you should ask your forklift instructor before you commence with your forklift training.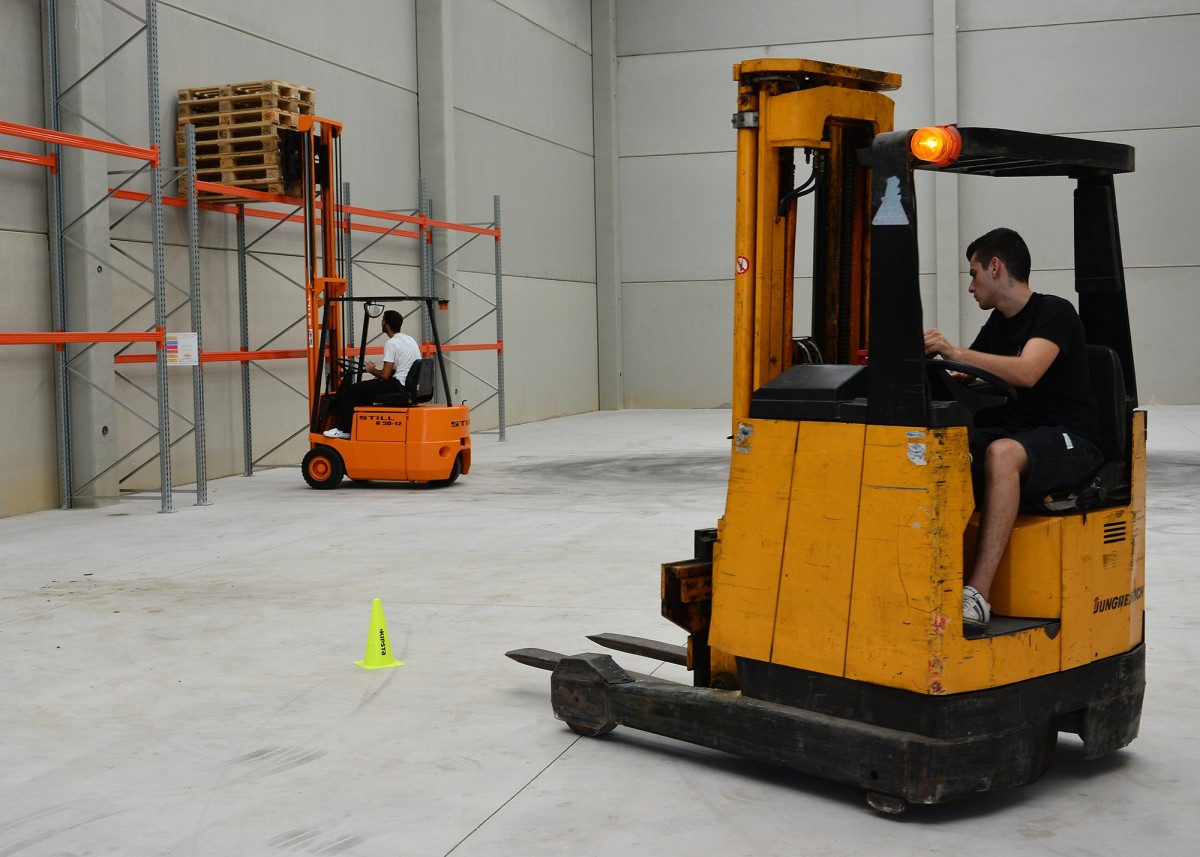 1. What Should I Ask the Forklift Instructors while inquiring about Forklift Course?
What is the Difference Between In-House Forklift Certification And Forklift Certification From A Training School?
An in-house forklift certificate restricts you to work with a particular company as it is only valid there. A forklift certificate from a driving instructor in Toronto can help you get a job, no matter how many companies you choose to skip. It is a certificate that will last with you, throughout your career.
How Long is the Validity of a Forklift Certificate?
According to the Canadian Standards Association, a Forklift certificate is valid for about 3 years, since its date of issue. After the 3 years mark, you will be re-accessed, practically and theoretically.
How Much Does it Cost (Price) for Forklift Training Programs? How Much Is It For a Forklift Test?
The cost of a course varies depending upon the type of forklift. There are 4 types of the forklift which are:
Narrow Aisle Reach
Order Picker
Counter Balance
Walkie / Rider Pallet Truck
The cost of the test will also depend on the choice of forklift you wish to train with.
2. What will the Forklift Training Course cover?
The forklift training program covers both, theory as well as the practical aspects, of learning as they both are equally important. Upon the completion of the program, you will get a Diploma Certificate and a Photo ID that act as a valid proof of your training for 3 years, that proves that you have successfully completed the course.
3. Is training required to operate a forklift?
Even though being a small vessel, Forklift is mighty to handle. There are many accidents, some of them fatal, that happen due to the lack of proper training to the employees. In order to avoid these accidents and mishaps, it is necessary to have appropriate training for a qualified driving instructor in Toronto. Also, it is mandatory in all means to have forklift training, in order to work in the industry. It is a rule set by the Occupational Safety & Health regulations in Canada.
Also, all the different kinds of forklifts will require a different certificate. For example, if you have a forklift certificate for an order picker, you cannot operate any other type of forklift, other than that. Thus you need a suitable training according to your industry and job role.
4. Do I need a valid Car (G-class) drivers' license to operate a forklift?
A valid car driving license is not needed to operate the forklift in a closed facility or warehouse. But it is different for when you wish to operate it on the road. if you wish to operate the forklift on the road, you will not only need a valid G-class license but the forklift will need to comply with the traffic law and order, just like every other vehicle.
5. Is my forklift certificate valid everywhere?
Your forklift training certificate is valid anywhere in Ontario. You are good to go if your vehicle and its configuration remain the same. Mind well, every province has a different certificate, so if you change your province, you might have to go through the training again.
Be Better Trained for Operating a Forklift!
By now, you might have understood all the things required for a forklift program and also why it is important. If you have made up your mind and wish to look for a qualified forklift driving instructors in Toronto, you need to get in touch with S&A Sprint Driving! Call us at 416 222 4190 to more about our forklift driving courses.
You might also be interested in the following articles regarding forklift training: