Learning to drive is a big feat that requires patience, practice and a knowledgeable instructor. So, before you select a driving school in Toronto for your lessons, you must consider the following two important aspects:
Driving Instructors
Driving Lessons and Courses Offered
Learning from the best instructor indeed gets positively reflected in your future endeavours, which is why you must ensure that the school you finalize for your driving lessons has the best bus and truck driving instructors who can help you establish a successful career.
In addition to this, the driving courses offered by the school are as much essential as the instructors. So you must make sure that they provide the required lessons and adequate training to help you prepare for the driving tests and obtain a license.
Here we'll be discussing the various driving courses offered by S&A Sprint Driving School Inc., the best driving school in Toronto.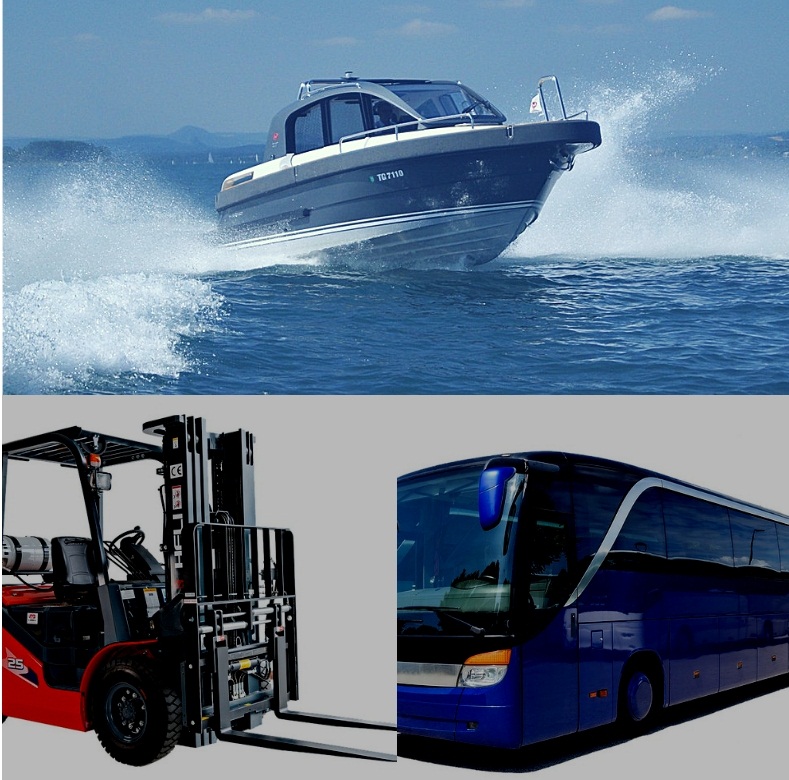 Our Driving Lessons, Programs & Courses in Toronto
In case you are wondering what is AZ or DZ license or what does a class D license mean, read on to find out the answers, and learn more about our driving lessons and courses.
1. AZ License Training
You must obtain the AZ license to drive a motor vehicle including a towed vehicle weighing more than a total gross weight of 10,000 lb or 4,600 kg. These vehicles also include dump trucks, straight trucks, garbage trucks, and vans.
If you want to know how to get an AZ license in Ontario, we'll show you how!
At our school, we have professional truck driving instructors who provide tailor-made courses to meet your requirements including teaching about the current road rules and regulations as well as modern driving techniques.
Our AZ License Training includes the following:
Driving lessons to help you with the road test
Truck backing techniques
Maintenance and daily inspections of the truck
Safe coupling and uncoupling procedures
Logbook maintenance
Tip: Adding an optional "C" endorsement to your AZ License will permit you to operate a bus and a large passenger van which can accommodate up to 24 passengers.
2. D Class License Course
A Class D license holder can legally operate a truck or any motor vehicle exceeding the gross weight of 11,000kg, however, a towed vehicle should not weigh more than 4,600kg.
What are the Criteria Required to Obtain DZ License?
You must be of 18 years old or above.
You should have the G class license.
You will be required to appear for a physical exam, and obtain a Medical Report from the MTO.
You are required to pass the written test regarding the handling and driving of trailer-tractors and large trucks.
You also need to prove your truck driving skills.
Our expert truck driving instructors will guide you throughout and help you clear the DZ License test successfully!
3. Class C License Course
A class C license is required to operate a regular bus designed to seat 24 or more passengers but does not include a school bus. In addition to this, it also permits you to drive all the types of vehicles covered under classes D, F, and G, except motorcycles.
Our comprehensive course includes the following when it comes to Class C License Training:
Teaching the rules, regulations, and laws regarding driving vehicles
Educating our students regarding vehicle dynamics and driving skills
Demonstrating safe and best driving practices
Reviewing defensive driving techniques and operating the vehicle strategically
Passenger management
Ways to avoid driver distractions
Our goal is not only to teach you how to operate a motor vehicle safely but also to provide you with the best possible training to help you become a smart and skillful driver.
4. Class B License Course
The Class B License is primarily required to operate a bus, including ambulance and school bus, that has seats for 24 passengers or more. It also enables you to drive all the type of vehicles included in the C, D, E, F, and G classes of commercial vehicles.
In addition to the training provided in the normal course, we will also help you learn to manage children and drive without getting distracted while operating a school bus.
Our BZ license training program also includes a school bus driver training course. Our driving instructors will ensure that our students are taught the required techniques and skills to help them become better drivers.
5. Pleasure Craft or Boating License Training Course
If you are wondering whether you need a license to operate a boat in Ontario, the answer is yes. A Boating License or the Pleasure Craft Operator Card (PCOC) is required to operate a motorboat or power-driven vessel in Ontario waters.
Our boating license course is designed to give you the theoretical knowledge required to pass the test, obtain a PCOC, and operate a motorboat safely.
We have reputable instructors to teach you on-the-water boat handling skills, and an exclusive study material complete with the 149 Knowledgeable Points stipulated by the Canadian Coast Guard to help you prepare for the boating test and obtain the license.
6. Forklift Course
In case you are wondering if you need a forklift license to operate a forklift in Ontario, the answer is no. However, you are required to undergo forklift training and need to comply with specific Ontario Health and Safety Act guidelines to ensure workplace safety.
Our forklift training course is designed and curated to provide you with the necessary skills and knowledge required to perform your job efficiently and safely.
You'll learn the following aspects of operating a forklift:
The basics of powered lift trucks
Pre and post inspection of the equipment
How to maneuver safely around people on the ground
Ways to handle loads properly including the selection of freight, pickup and placements, and load security
How to identify and avoid potential hazards
Register Today for Your Driving Course in the Best Driving School in Toronto
At S&A Sprint Driving School Inc., we have professional bus, boat, forklift, and truck driving instructors to guide you in the right direction and help you obtain the required driving license. Our courses and programs are customized and tailor-made to meet your requirements.
For more information on our driving lessons and training courses in Toronto, do not hesitate to contact our experts by calling 416 222 4190. You could also fill out our online form for more details. We promise to get back to you soon!