If you are looking for a career as a truck driver, you must know all the options available to you. One such choice is 'Over The Road Truck Driving.' Many driving schools in Toronto provide the required training for this job. That being said, let us take a detailed look at this career option.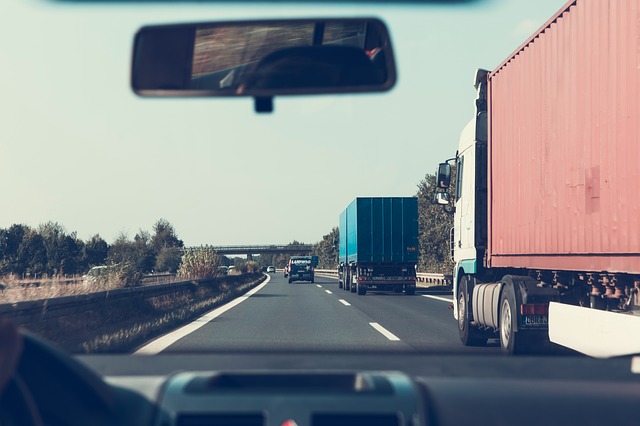 What is Over the Road Truck Driving?
Over the Road trucking or OTR refers to transportation of various materials over long distances. These truck drivers are also known as long-haul truck drivers or interstate truckers.
Now that you are aware of Over the Road trucking definition let us move on to know more about it.
What makes OTR truck drivers different from others?
The fundamental difference lies in the distance covered by these truck drivers during their long trips, unlike the ones who operate in local routes. The interstate truckers are responsible for hauling freight, including machinery, heavy cargo, and equipment.
What do you need to become an OTR truck driver?
The most significant step towards becoming an OTR truck driver is to obtain a Commercial Driving License or CDL. The process of acquiring the license will involve a series of tests including a written test and practical driving test. You can choose any of the best driving schools to help you with it.
What are the skills & qualifications required to become an OTR?
Most trucking companies look for long-haul truck drivers who hold a high school diploma. It will also be favorable to opt for a truck driving training course from any of the driving schools you deem fit.
So far as skills are concerned, a good OTR trucker must possess the following:
Driving Skills

It might be a little obvious, but OTR drivers are required to have superior driving skills. Of course, a clean driving record is also a must.

Time Management

Meeting delivery schedules is of immense importance to a long-haul truck driver. It, in turn, requires them to be capable of managing time efficiently.

Mechanical Skills

OTR drivers must have a good knowledge of the vehicle. They should be able to handle the situation well in case something happens while they are on-trip and the nearest mechanic is miles away.

Self-initiator Skills

OTR trucking is not like the usual 9-5 jobs wherein you have a boss or a team leader to give you work to do. Instead, here you are the boss and will be expected to act like one by coming up with strategies to do your work in the best possible way without any major issues.
How much does Over the Road trucking pay?
All being said and done, pay or salary is an influential factor in choosing a career path. An Over the Road truck driver is typically paid $20-$22 per hour and anywhere around $45,000 per year, depending on the experience and other records. You could also make more than that if you are with a good trucking company.
What are the benefits of OTR trucking?
The top 5 perks of choosing to become an OTR truck driver are:
Independence & Flexibility

In this job, you will not have a boss hanging around to watch your every move. You can set your own schedule, provided you make the delivery on time.

Salary

The pay for long-haul truck drivers is quite good if you are with a well-established and reputable trucking company.

Road trips & traveling

If you are fond of traveling and driving, particularly long road trips, OTR trucking is an ideal job for you because, in a sense, you will be getting paid to travel!

Not the usual job

Each day is different for a long-haul truck driver. You will be free from the monotonous life if you choose it as your career path. The travel, destinations, everything varies on a day-to-day basis, making your life far more interesting.

Job Opportunities

There are plenty of job opportunities because in Canada and the US most of the transportation of goods and other materials within the country is done via road.
If you still have any doubts regarding Over the Road truck driving, please get in touch with us. We will be happy to assist you.