Heard a lot about a DZ license but don't know what it actually means? Well, according to the Ontario Ministry of Transportation, a DZ license allows everyone to operate a vehicle that exceeds 11,000 kgs in gross weight and 11,000+4,600 kgs for a vehicle that also has a towed vehicle along with it. To not confuse you further, below we have mentioned the list of vehicles that you can operate with a DZ license.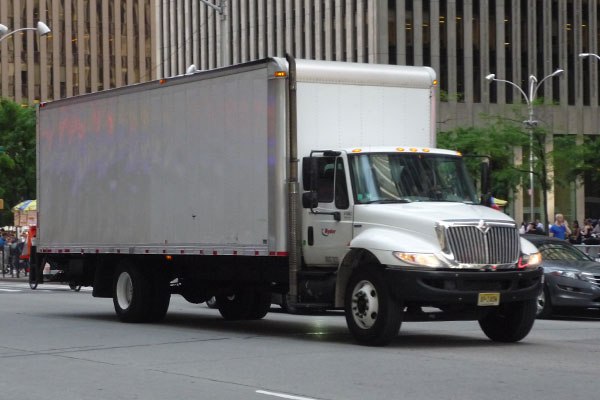 Cement Trucks
Straight Trucks
Dump Trucks
Fire Trucks and other rescue trucks, with air brakes
Garbage Truck
But before you begin with even thinking of having a career in truck driving, you must know the DZ License requirements.
DZ License Requirements
There are a certain requirements that you need to meet to acquire a DZ license. These requirements are set by the MTO, thus it is mandatory to be fulfilled. The requirements include:
The driver needs to be 18 years or older
Should hold a valid Class G license in Ontario
Need to pass test to check your operating knowledge of tractor trailers and large trucks
Match the vision standards
Provide with a valid medical certificate, on application as well as after a certain period of time
Demonstrate complete competence in handling the motor vehicle
Theory Session for DZ License Course
Just having great knowledge about driving is not enough for a professional instructor. He or she should be well-versed in transferring this knowledge in an fun and entertaining way, such that the students can absorb it all.
We, being the leading truck driving school in Ontario, know and can completely understand the different students have a different pace and it is the job of an instructor to adapt accordingly. This lets all the students to progress together and gave a better understanding towards the knowledge that is being imparted.
Want to know what does the instructors actually do?
Usually the in-class or theoretical aspect of learning of as long as 65 hours, covering the topics like:
Customer service in the trucking industry;
The Air-brake system
Pre-trip inspections
Border-crossing procedures
Defensive driving
Basic vehicle operation
Dangerous goods
Trip planning
Map reading
Practical Session for DZ Drivers' License Course
After you are done with the theoretical classes, the instructors will take you for an hands-on training with the truck, where you will put your knowledge to practice. This can range from 22 to 24 hours and will help you to practice the skills like:
Parallel parking
Double clutch
Multi-gear transmission
Confident drive on both city routes and highway
Start and stop on decline and incline
After you have gained a bit confidence in your driving, you will be taught further on:
Elegant turns under heavy traffic
Overtaking and passing the slower vehicles
Gear recovery with precision
What will you get on the completion of the course?
Upon the successful completion of the DZ driver's license course, you will receive the following:
DZ course certificate
Air-brake endorsement certificate
Income tax receipt
Help in Job search
Ready To Get Started?
If you are already pepped up about the course and trust that a career in trucking is for you, then it is time you choose the most trusted driving school in Ontario with S&A Sprint Driving School. Our instructors are experienced truckers who can provide you with their experiential learnings and understanding, making you completely prepared for the job. Call us at 416 222 4190 to know more!