Truck driving has become a popular career choice in recent years and offers you many opportunities to earn a steady income. However, becoming a qualified truck driver requires skills and knowledge about safety rules and regulations. By enrolling in a reputable driving school in Toronto, you can learn all about the latest tools and techniques and get the proper training to help you acquire your CDL license. Before taking the plunge, it helps to know how much trucking lessons cost and explore the different financing options available. Read this guide to make an informed financial decision.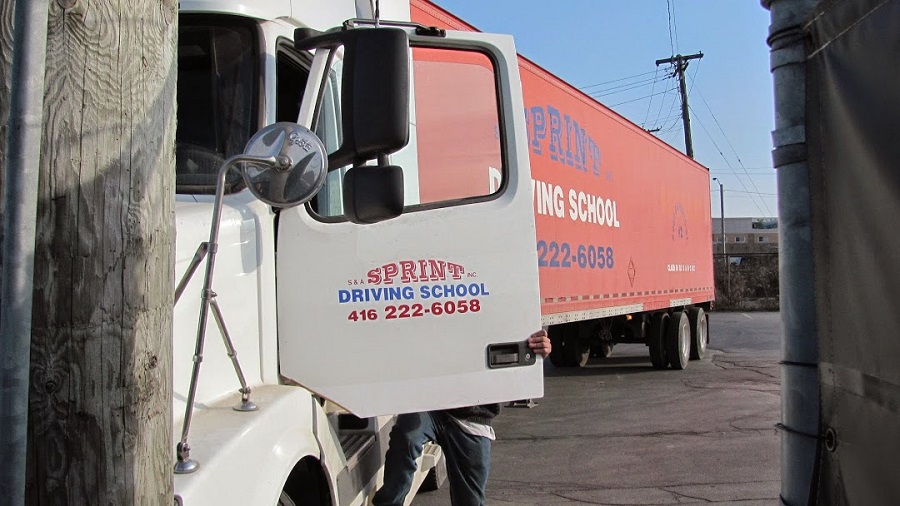 How Much Does Truck Driving Lessons Cost?
Fine-tuning your truck driving skills is crucial before applying for a job. While most aspiring truckers undermine the importance of enrolling in a driving school in Canada, proper training will ensure that you become a qualified truck driver.
A Truck Driving School in Canada Can Help You:
Understand the essentials
Teach you how to perform road emergencies
Guide you on how to operate heavy-duty trucks
Provide exposure on how to use the different functionalities
Introduce you to the state driving rules
Learn the proper driving etiquette
While searching for driving lessons, it is crucial to determine the costs, perform research, and find the best one that meets your needs. Let's explore the top factors that affect the cost of your truck driving lessons!
The Type of CDL That You Want: Many commercial vehicles are driving across the country that requires different qualifications and licenses. You can get an AZ, DZ, BZ, or CZ license training depending on your needs. Within these classifications, the type of CDL license you get can either boost or decrease the cost of your training.
CDL Application Fees & CDL Skill Test Fees: You have to pay these mandatory fees depending on the state you live in.
The School's Reputation: Schools with the best reputation and placement records are typically more expensive but offer quality education and exposure to modern technologies.
Equipment Options: The truck, technology, and the type of equipment available can affect the cost of the truck driving lessons in Toronto.
Lodging And Additional Expenses: If the driving school location is away from your home, you may have to consider living and additional costs
Top Ways You Can Pay For Your Truck Driving School in Toronto!
There are many payment options available for aspiring truck drivers. Here are some of the ways you can pay for your training costs!
State CDL Training Grants
State and local governments offer many employment and training programs to assist the developing workforce in managing their career choices. Since trucking is a high-demand career option, you can opt for training programs to ensure the best experience.
Trucking Company Financial Aid
With the shortage of qualified truck drivers in Canada, many companies offer financial assistance to people looking for CDL training. The companies offer different programs that can include sponsorship in exchange for a work commitment. You can reach out to the hiring managers in leading companies to see whether you qualify for financial support and if it is right for you.
Installment Payment
Regardless of which training program you choose, you can pay for your training costs in cash or opt for flexible installment payments. Many driving schools in Toronto also offer pre-placement opportunities to ensure that you get the best ROI. Depending on your needs, you can choose a payment plan that doesn't put much burden on your finances.
Get Trained From the Best Toronto Driving School
At S&A Sprint Driving School, we offer hands-on truck driving lessons to hone your skills and ensure that you become a competent truck driver. Our practical and personalized training provides a range of in-class and hands-on sessions to ensure the best learning experience.
You can contact our team at 416 222 4190 or send us your queries at [email protected] to learn more about our dynamic training program!