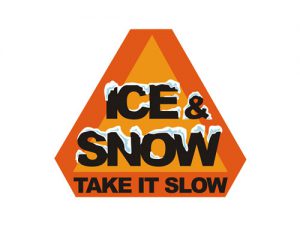 Are you planning to explore the spectacular season in Canada behind the wheel? Well, there is no other way to put it; it can be a scary experience until and unless you don`t plan ahead or be prepared to hit the road. The first month of the year is here and no matter where you reside in Canada, the days have gotten shorter and cooler. In fact, you may have already experienced a snowfall. Now the Canadian weather being such unpredictable means you will face storms, ice, cold, and snow at some point of time during the entire season.
First of all, you need to understand that there is a huge difference between driving on a clear street and driving on one during winters. Winters entail a set of tough challenges for both the driver as well as his/her vehicle. The road conditions call for more skilled and experienced AZ or DZ license drivers who have already faced these icy roads before. Now, all people do not have winter driving in their blood. So, here I would like to give you a piece of advice in order to make yourself winter-ready.
Invest in Winter tires- No matter how premium quality all-season tires you have, they start losing their grip as soon as the temperature reaches 7°C. Buying a set of winter tires, especially when the temperature falls below 7°C have a bigger tread and can offer more control to drivers. In addition to this, always make sure your tire pressure is at an appropriate level.
Stock up your essential tools/kit- There are two types of things that you are going to need in your car; one which you require on the daily basis and other stuff which you hope that you will never need. For example, warm clothes, blankets, insurance papers, DZ license, non- perishable foods (snacks/water), first aid kit, torch, ice scrapers, snow brushes, a cell phone charger, maps, etc.
Practice a lot- Whether you drive during the summer or winter, it is always advisable to practice safe driving. Apart from this, all you need to do is:-
Check road conditions before time.
Keep a full gas tank
Avoid using cruise control on slippery roads
Do not think of exceeding the speed limit, if not safe.
Don`t take risks on treacherous roads.
Clear snow and ice- Last but certainly not the least, make sure you clean all the windows, mirrors, lights, and the roof so that your visibility isn`t poor.
Keep all the above-mentioned pointers in mind when you are about to hit the road in Ontario especially during winters.