Studies show that the third leading cause for unintended deaths of Canadians under 60 is drowning. In addition to this, many boating deaths happen because of not wearing a personal flotation device or lifejacket. The sad truth is that these deaths could have been prevented if the victims had been more careful about precautionary measures needed for watersports and related activities.
If you are a boating enthusiast, you need to understand the rules and regulations, dos and dont's of boating first and then set sail. In Canada, you need a pleasure craft operator card or boat license to operate a boat. Here is everything you need to know about obtaining a boating license in Ontario.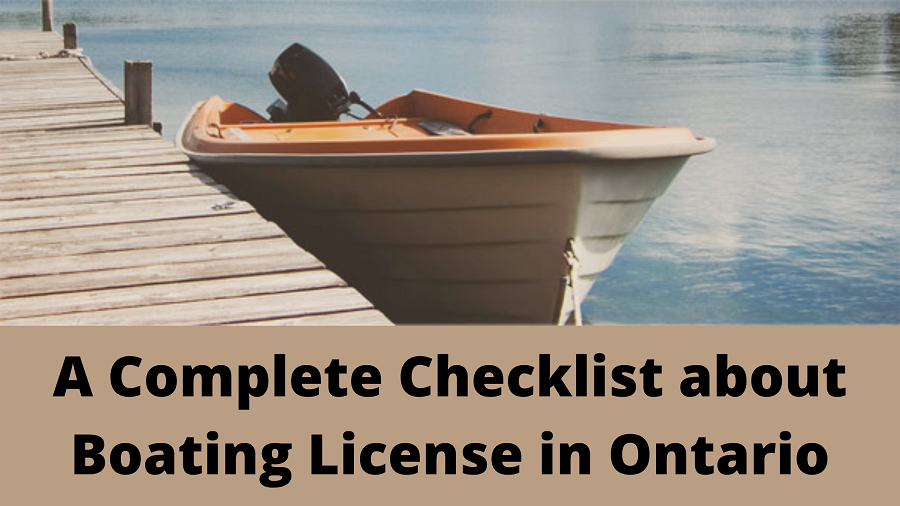 Do I Need a Pleasure Craft Operator Card?
Yes. More than the authorization to launch a boat in the waters, you need to have formal training and a thorough understanding of the rules and regulations to stay safe on the waters. To obtain a Pleasure Craft Operator Card or a boat license in Toronto, you must first take a boating safety course. It will help you learn safe boating techniques, terminologies, laws and regulations that apply to pleasure crafts, the basics of planning and preparing for boating trips, mandatory safety equipment, etc. This information is critical to ensure you and your friends or family are safe onboard.
Here's a look at the information you need and its significance:
What Should I Do to Obtain the Pleasure Craft Operator Card?
You can enroll for a formal course for boat license in Ontario with leading driving schools such as S&A Sprint Driving School Inc. They offer intensive training modules and sessions with experts. Here are some of the things you will learn in a boating license course from the school.
Boating Terminology
Similar to the terminology for road transport, it helps to understand the specific terms to navigate the waters. Learning the proper boating terminology from the starboard to different types of life jackets can help you keep yourself, your friends or your family safe on the boat and prevent any untoward incidents.
Laws and Regulations that Apply to Pleasure Craft
The next step would be to learn and understand the laws and regulations applicable to pleasure crafts.
Did you know that several acts, regulations, and a code govern the navigation of a pleasure craft?
Any pleasure craft that does not abide by these rules is subject to penalties and fines under the Canada Shipping Act, Contraventions Act, etc. A boating license course can help you learn all the essentials.
Mandatory Safety Equipment
Before you venture out in your boat, you need to ensure your boat has the required safety equipment. From personal flotation devices and inflatable PFDs to reboarding devices and fire extinguishers, a pleasure craft operator should know about the mandatory safety equipment on their boat. A formal course for the boating license in Ontario can help you learn more about such details and other safety requirements.
Sharing the Waterways
There are prescribed speed limits for vessels in Canada to help operators safely navigate their boats and ensure the safety of other vessels they are sharing the waters with. There are collision regulations, order of responsibility between boats, use of courtesy and common sense etc., that a boat operator must be aware of.
Reach Out for the Best Training in Boating!
Whether you are a professional boater or want to acquire boating skills, we will help you get there. For any further information regarding obtaining a boating license in Ontario, Canada, call us at 416 222 4190 or write to us at [email protected].