Over 90% of consumer goods in North America are currently transported by trucks and other heavy-duty vehicles. The transportation industry shows no signs of slowing down. This is the reason why a career in the trucking industry is a wise choice. However, when it comes to learning how to drive, you should be mindful of all the driving rules and regulations.
Getting lessons right from the beginning is critical. Training from experts will help you recognize your weak spots and make you responsible behind the wheel. Whether you want to establish your career in the trucking industry or learn how to drive safely, driving schools in Toronto can help you. Here's a quick guide to help you eliminate schools that aren't adequate and make the right choice.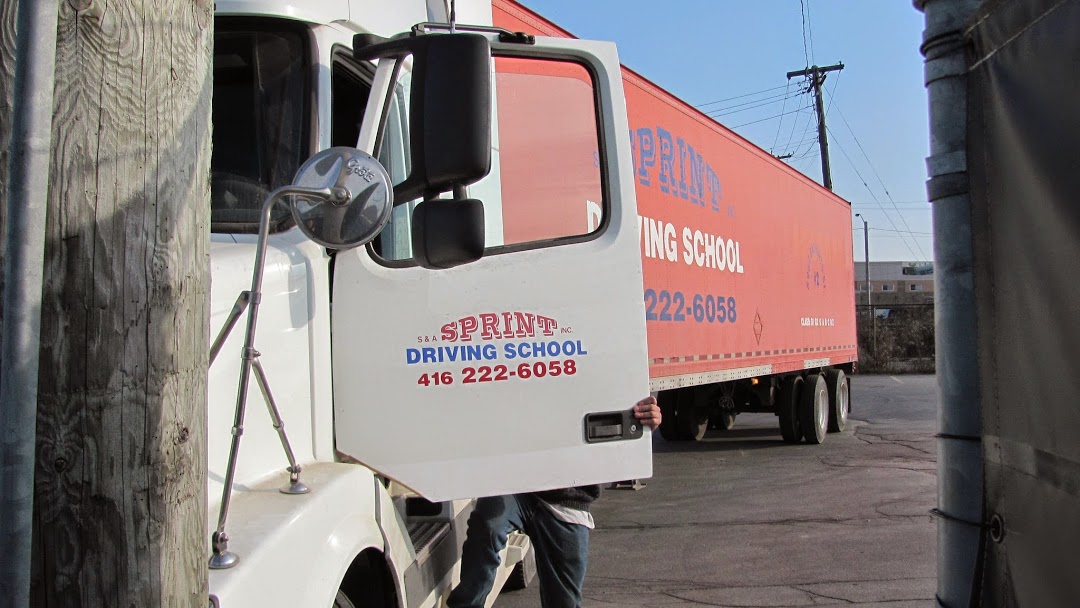 8 Tips to Choose the Best Driving School in Toronto
The Reputation of the School Matters
As with all educational institutions, not all driving schools in Toronto are equal. Learning to identify the indicators of a quality school is critical for efficient training. Whether you are driving on a highway or operating tractor-trailers, you need to be instructed at the highest possible standards. Here are some tips you can follow:
It is vital to acquire your license from an accredited school.
Confirm that the school employs instructors certified by the Ontario Ministry of Transportation as well as the Ontario Safety League.
Look for online reviews and comments. Eliminate those who are consistently receiving bad ratings and failing to meet customer expectations.
Ensure the school has qualified and certified instructors.
Evaluate the Training Methodology
Training and teaching methodology can make a huge difference. An invested driving instructor in Toronto won't just help you understand road rules theoretically. They will also provide behind-the-wheel training to instill confidence and encourage you to think independently. That way, you will be able to tackle real-life scenarios and learn about modern driving techniques faster.
Your driving school in Toronto should offer you a formal driving class with exposure to the latest technology. For a driving career, it is essential to choose a school that offers its students practical lessons and guidance. This ensures that the graduates are competitive in the job market.
Decide on What Type of Driving Lesson You Should Opt for
Driving schools in Toronto offer training programs to help you operate and professionally drive heavy-duty vehicles such as buses, straight trucks, cement trucks, forklifts, boating, and more. Learn about the different types of programs that the institute offers. The lessons that you opt for will also include proper maintenance of the vehicle. You can enrol in manual, automatic, DZ, AZ and other training programs, depending on your needs. If you are planning to take up driving as your career, it is essential to opt for the right training lessons. Determining what kind of vehicle you want to drive will make it easier for you to secure a job and get an attractive salary package.
Consider a Driving School in Toronto with Flexible Lessons
The best driving school in Toronto is the one that considers your busy lifestyle and offers flexible training. This means having multiple instructors offering you complete support. Compare different schools and the facilities they have. Consider flexible timings, learning material availability, cost of the driving classes, and more. That way, you can narrow down the choices and choose the one that best suits your needs.
Assess the Course Materials
Looking for qualified driving instructors in Toronto with an excellent reputation is not enough. In addition to this, it helps to look at the course materials. You need to make sure that the institute has up-to-date facilities that simulate real-life scenarios. The diverse set of tools and techniques, including defence mechanisms and vehicle control, will help you get a taste of handling emergencies and learn how to take control of challenging situations.
Choose a School That Assists You in Your Job Search
Driving trucks and other heavy-duty vehicles will continue to dominate the transportation industry for the foreseeable future. Becoming a fully certified driver takes time and effort but offers you stable and lucrative employment for life. However, you should remember to choose a driving school in Toronto with reliable placement support. A situation far too common with many educational institutions is that they stop caring about their graduates as soon as classes end. Hence, a vital deciding factor in your selection criteria should be whether the school offers help in your job search for better career prospects.
Check out the Cost of the Training Program
While cost should not be your sole consideration, it matters when making a selection. It may be tempting to opt for the cheapest driving school in Toronto, but the training quality might be the lowest as well. Cost doesn't always speak about quality, but lower program costs won't help you get exposure to modern driving technology. Before reaching any conclusion, make sure that you check out the school facilities and get a fair idea about whether the program is worth your money.
The Length of the Training Program
Not everyone can learn to drive a truck quickly, some people take time. This is why you should consider the length of the training program. There's no point in investing time and money in a driving school in Toronto where you don't get a significant amount of driving experience. The more hands-on training you have, the better. Research a school that has a decent graduation rate and provides a positive learning environment. That way, you can watch and learn from other drivers continuously.
Learn from Qualified Instructors at S&A Sprint Driving School Inc
S&A Sprint Driving School Inc. is a leading name in Toronto that offers flexible driving classes to students with qualified instructors, personalized instructions, and hands-on training. Whether you are a beginner or an experienced driver needing to refresh your skill set, we can help you acquire the necessary skills and knowledge to drive heavy-duty vehicles. We also provide placement assistance to ensure you kickstart your career with a job opportunity that meets your needs. Check out our different programs to choose the one that best fits your requirements.
Have questions? Call our expert at 416 222 4190 or drop us a quick email at [email protected] to learn more about our driving school in Toronto.